Die Platten des Monats
Auf die Vergabe von Punkten oder Noten verzichten wir bei unseren Reviews. Aus gutem Grund, wie wir meinen: Wer will sich schon anmaßen, Kunst zu benoten? Dessen ungeachtet haben unsere Redakteure natürlich ihre Favoriten, und die Highlights des Monats werden euch hier wärmstens ans Herz gelegt.
Juni 2011
Tina empfiehlt:
SIXX: A.M. - This Is Gonna Hurt (Hardrock)
Nikki Sixx macht dieser Tage mit seinem Soloprojekt reden und veröffentlichte im Mai seine zweite Scheibe mit SIXX: A.M. Eine rundum gelungene, ansprechende und durchaus anspruchsvolle Hardrock-Platte mit einer homogenen Mischung aus flottem Schuh und balladesken Stücken. Nicht nur zum hinhören, sondern zum zuhören!
Hier geht's zum vollständigen Review
Maddin empfiehlt:

Night Ranger - Somewhere in California (Hard Rock)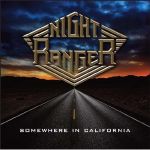 Night Ranger spielten beim Rock the Nation Festival am letzten Wochenende den besten Gig; und das bei einer Konkurrenz vom Schlage Foreigner oder Journey. Nach dem etwas durchwachsenen Vorgänger legen die Amis nun ihr bestes Album seit langer, langer Zeit vor. Besser kann man kernigen U.S. Stadion Rock nicht zelebrieren!
Hier geht's zum vollständigen Review
Bombenleger empfiehlt:

Black Sabbath - Born Again (DeLuxe Edition) (Heavy Metal)
Einer meiner Alltime Favouriten - neben Uschi!
Hier geht's zum vollständigen Review
Metalhead empfiehlt:

Anvil - Juggernaut Of Justice (Heavy Metal)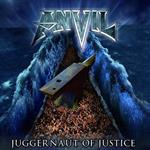 Die kanadischen Altmeister des puren Heavy Metal melden sich mit einem starken Album zurück. Das ist mir einen Tipp zum Album des Monats Juni wert.
Hier geht's zum vollständigen Review
Eric empfiehlt:

Rob Moratti - Victory (Melodic Rock)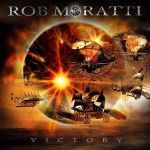 Glück für den Ex-Sagasänger, dass Kollege Maddin bereits den großartigen Night Ranger die Krone verliehen hat. So darf sich auch Rob Moratti im Glanz einer Scheibe des Monats sonnen, und das zurecht: "Victory" ist Melodic Rock der ganz feinen Sorte.
Hier geht's zum vollständigen Review
Die Platten des Monats - Archiv
August 2011
Juli 2011
Juni 2011
April 2011
März 2011
Februar 2011
November 2010
Oktober 2010
September 2010
August 2010
Juli 2010
Juni 2010
Mai 2010
April 2010
März 2010
Februar 2010
Januar 2010
November 2009
Oktober 2009
September 2009
August 2009
Juli 2009
Juni 2009
Mai 2009
April 2009
März 2009
Februar 2009
Januar 2009
November 2008
Oktober 2008
September 2008
August 2008
Juli 2008
Juni 2008
Mai 2008
April 2008
März 2008
Februar 2008
Januar 2008
November 2007
Oktober 2007
September 2007
August 2007
Juli 2007
Juni 2007
Mai 2007
April 2007
März 2007